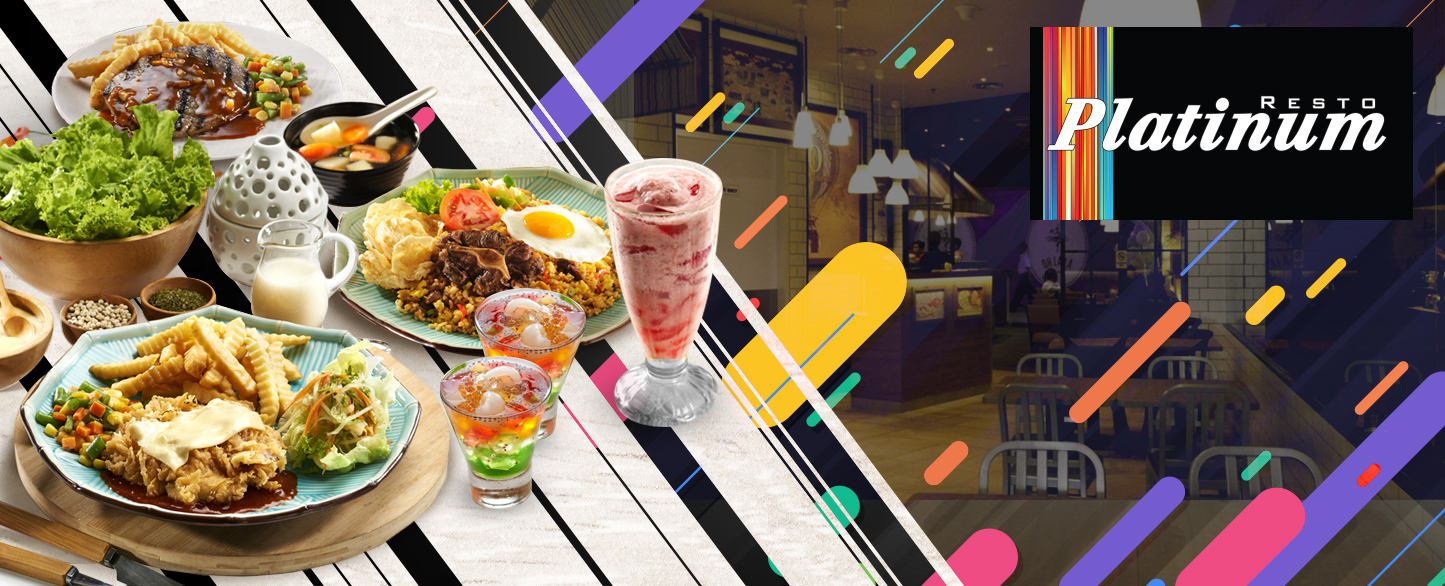 Platinum Resto and Café celebrates the best international cuisines, offering customers delicacies from the different cultures of the world, from the oriental, western, to the Indonesian classics.
All of the distinctive dishes in the menu are Halal, hence making Platinum Resto & Café a family-friendly restaurant where customers from all backgrounds can dine and explore multicultural recipes at afordable prices, be it for lunch, dinner, or even breakfast.
There is something for everyone at Platinum Resto & Café. It is a favourite place for family members who wish to enjoy a vast range of selections to meet different preferences, a great place for hanging out while drinking refreshing coffee, or friends who wish to share large portion dishes with each other. As an additional service, customers can enjoy free welcome snacks to accompany their dining experience at every Platinum restaurant.
Platinum is well-known for offering customers the most famous international dishes, such as the traditional Nasi Ayam Hainam, the fulfilling Steamboat Set, Sop Buntut, the timeless Chicken Cordon Bleu, along with the hefty Combo Steak.