Bakery Cafe
CROCO is part of Monsieur Spoon, the brand that has outlets open at Urban Farm PIK, Kota Kasablanka Mall and Pondok Indah Mall). CROCO carries the "Bakery Cafe" concept, serving freshly baked croissants, viennoiseries and pastries daily, paired with a variety of coffee and tea drinks, as well as other Asian and European-style cuisines served for dine-ins.
The name CROCO itself is an abbreviation of 'Croissant & Coffee', which is an ideal combination that can be enjoyed anytime.
CROCO also provides Croissant & Coffee packages that can be enjoyed on the go. Additionally, other flagship cuisines by CROCO by Monsieur Spoon are Maritozzo and Banh Mi.
Maritozzo is a brioche bun filled with pastry cream, which is one of the traditional European-style pastries widely enjoyed as a sign of affection, while Banh Mi is a Vietnamese-French inspired Baguette sandwich.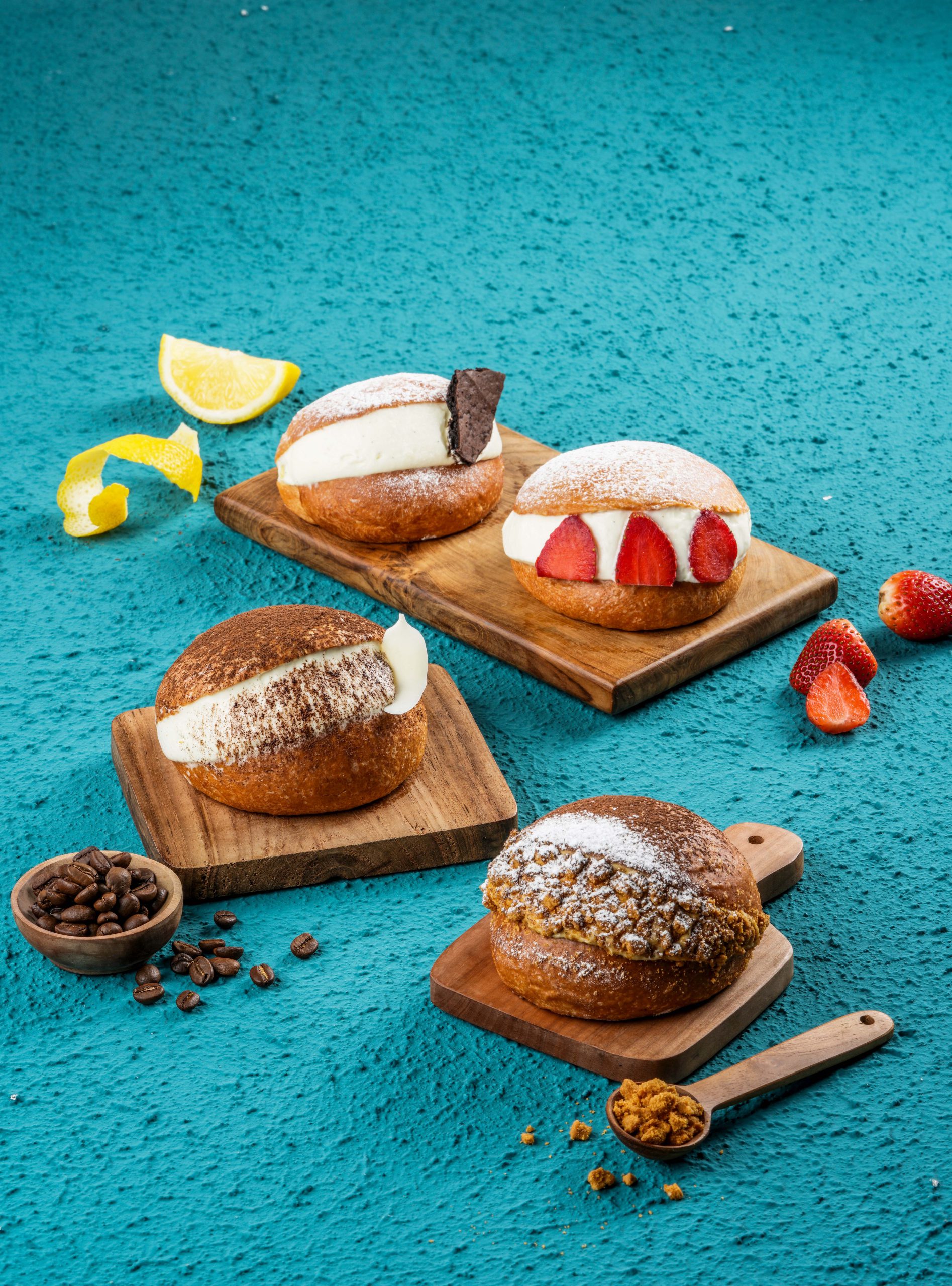 Jakarta
Old Shanghai Sedayu City
Jalan Sedayu City Klp. Gading No.22, Rw. Terate, Kec. Cakung
Kota Jakarta Timur, Daerah Khusus Ibukota Jakarta 13920
Teluk Betung
Jl Teluk Betung No. 43
Kota Jakarta Pusat, Daerah Khusus Ibukota Jakarta 10230
AEON Tanjung Barat
Jl. Raya Tj. Barat No.163, RW.4, Tj. Bar., Kec. Jagakarsa, Kota Jakarta Selatan, Daerah Khusus Ibukota Jakarta 12530
FX Sudirman
Jl. Jenderal Sudirman, RT.1/RW.3, Gelora, Kecamatan Tanah Abang, Kota Jakarta Pusat, Daerah Khusus Ibukota Jakarta 10270
Tangerang
Mall Living World Alam Sutera
Lantai GF East Lobby
Jl. Alam Sutera Boulevard No.Kav. 21, Pakulonan, Kec. Serpong Utara, Kota Tangerang Selatan, Banten 15325
Phone : 02139700453 / 081120011872
The Breeze BSD
Batik 4 Area
Jl. BSD Green Office Park Jl. BSD Grand Boulevard, Sampora, BSD, Kabupaten Tangerang, Banten 15345
Phone : 02139700743 / 081120022268
Bandung
23 Paskal Shopping Center
Jl. Pasir Kaliki No.25-27, Kb. Jeruk, Kec. Andir, Kota Bandung, Jawa Barat 40241