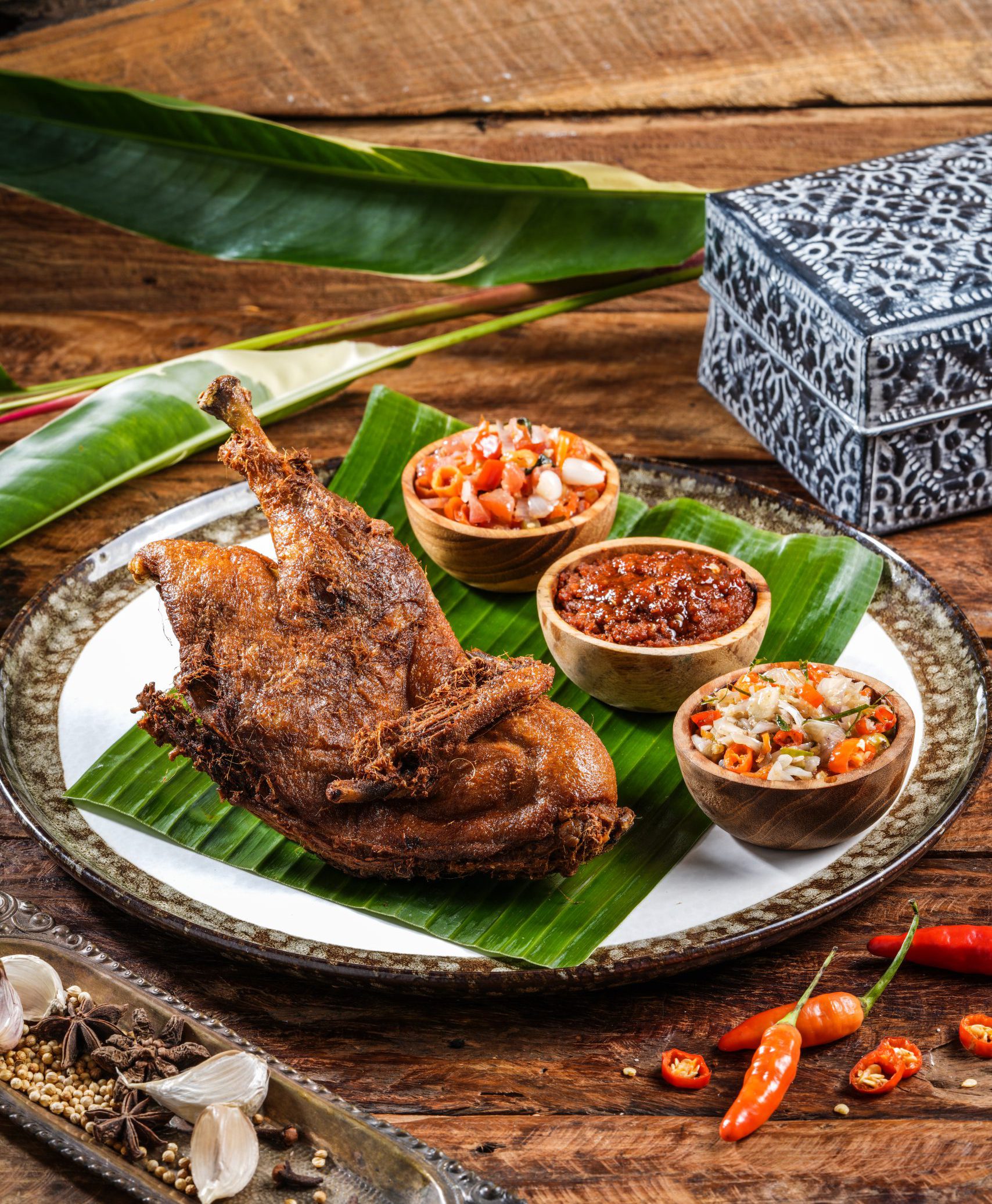 Indonesian Fine Foods
Dewata by Monsieur Spoon is Monsieur Spoon's 4th outlet in Jakarta, located within Sarinah Thamrin. Its opening on the 21st of April 2022 is in line with the company's aim to introduce a new concept called "Indonesian fine foods", that reflects the archipelago's rich culinary experience. This concept offers Indonesian dishes with quality ingredients, guaranteed hygiene, and attractive presentations.
Some of Dewata by Monsieur Spoon's flagship menus are Bebek Garing Dewata, Ayam Betutu, Gulai Sengkel Kambing, Nasi Goreng Kecombrang, Nasi Goreng Bebek Truffle, Nasi Bebek Campur Bali, and Spaghetti Ayam Bumbu Bali, Sate Lilit, Sate Rembiga, as well as Iced Klepon Latte and Iced Strawberry Coffee. With a space large enough to accommodate up to 100 pax, the interior design of Dewata by Monsieur Spoon infuses 'Indonesian Heritage' atmosphere to ensure an elegant dining experience.
Jakarta
Sarinah – Ground Floor
Jalan M.H. Thamrin, RT.8/RW.4, Gondangdia, Central Jakarta City
Everyday, 08.00 – 22.00
Phone: 0811-2001-0358
Gandaria City – Ground Floor
South Mainstreet Lobby
Jl. Arteri Pd. Indah, RT.10/RW.6, Kby. Lama Utara, Kec. Kby. Lama, Kota Jakarta Selatan, Daerah Khusus Ibukota Jakarta 12240
Everyday, 08.00 – 22.00
Phone: 0811-2001-1876
Batavia PIK Golf Island – Zone 3
Kawasan Pantai Maju, Kamal Muara, Kec. Penjaringan, Jkt Utara, Daerah Khusus Ibukota Jakarta 14470
Everyday, 10.00 – 22.00
Phone: 0819-3383-1440