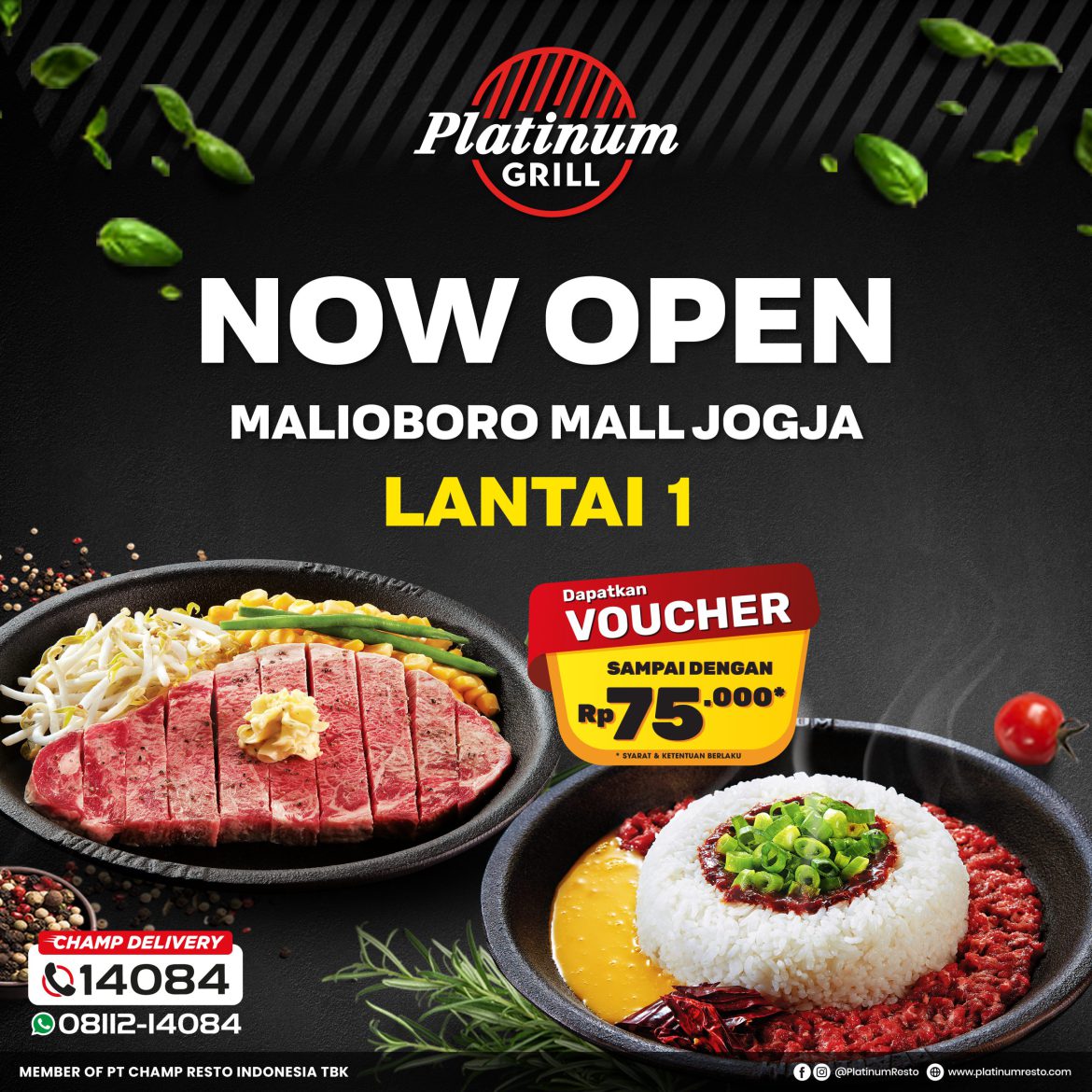 Yogyakarta, 01 April 2022 – After successfully being present in Jakarta, Tangerang, Bogor, Cirebon, and Makassar. PT Champ Resto Indonesia Tbk (ENAK), opened the first Platinum Grill outlet in Yogyakarta, namely at Malioboro Mall 1st Floor on Friday, 01 April 2022.
Platinum Grill Malioboro Mall is the first Platinum Grill branch in Yogyakarta and the 12th branch overall.
As is known, PT Champ Resto Indonesia Tbk (ENAK) is already present in Yogyakarta with other brands that have already been present, such as Gokana Ramen & Teppan, and Raa Cha Suki & BBQ which already have quite a lot of loyal customers.
Platinum Grill has a restaurant concept where the menu presentation is dominated by hot plate serving utensils whose heat can reach 250 degrees when served. Not only that, this Hot Plate is also supported by unique materials and technology that makes the heat last up to 15 minutes.  Various variations of the appetizing menu are presented in the main menu components such as beef, chicken, egg and pepper rice will be in great demand by Indonesian culinary lovers.